Knitting iCharts
Welcome to our Knitting iCharts manual!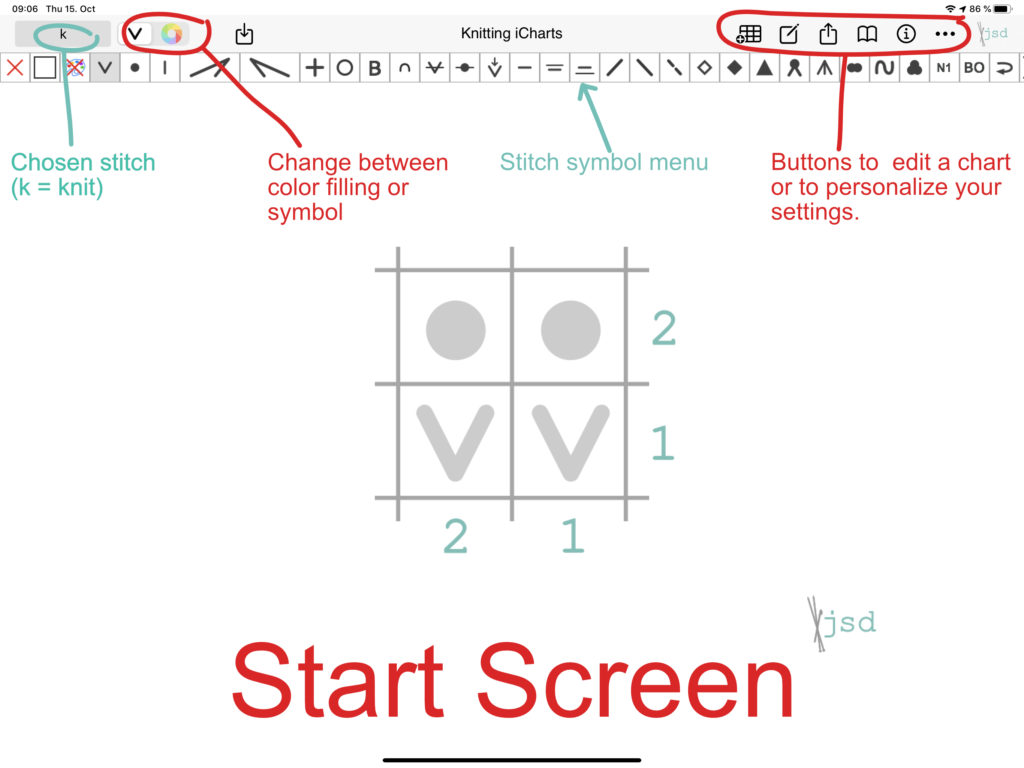 By starting the app you see these elements on your start screen.
Here you can change the position of your stitch symbol menu. You can also modify the symbol list by moving or deleting items. You can also customize the grid.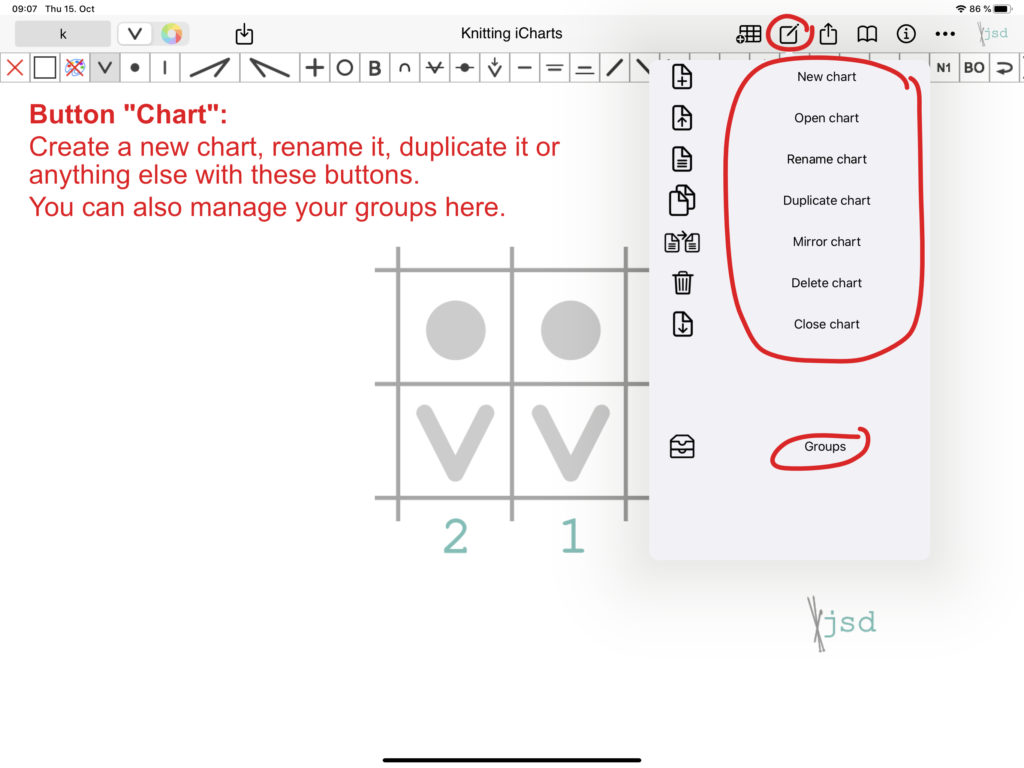 By hitting this button you can create a new chart or edit older ones. As you can see you have lots of options here. You can also manage your groups, creating new ones and add charts to them. With a certain number of patterns/charts it is recommended to keep them organized 😉.
To create a new chart you name it, indicate row and stitch number and add to a group if you wish.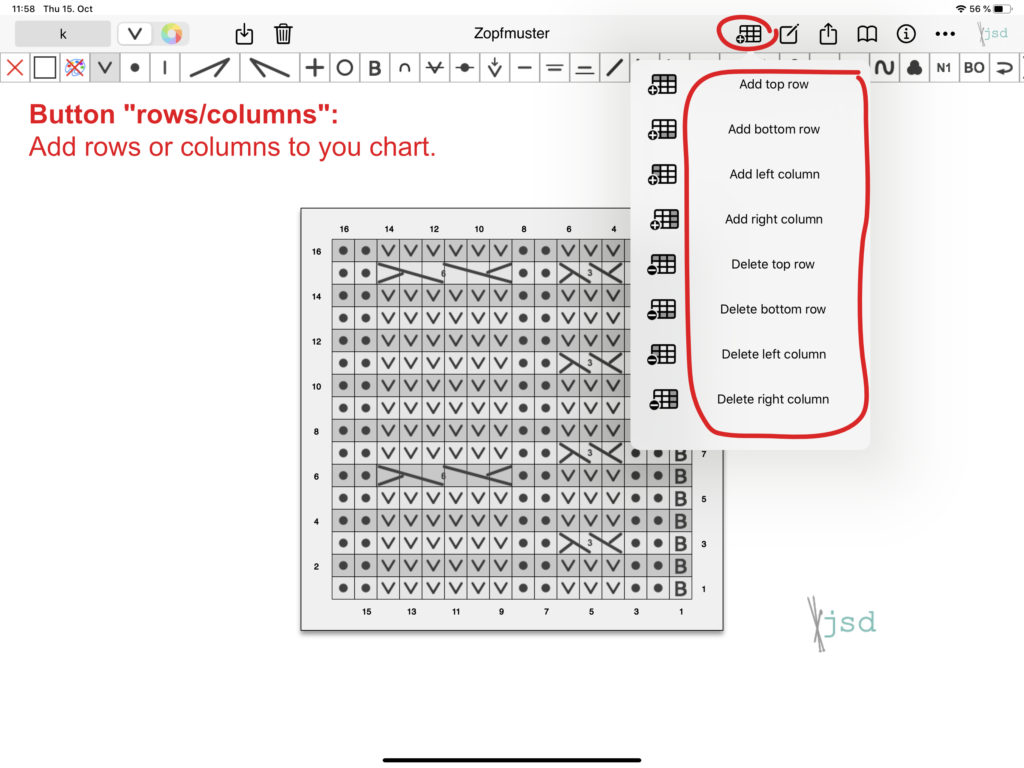 Oh now, there's not enough rows or too many columns? No problem, just add or delete as you wish!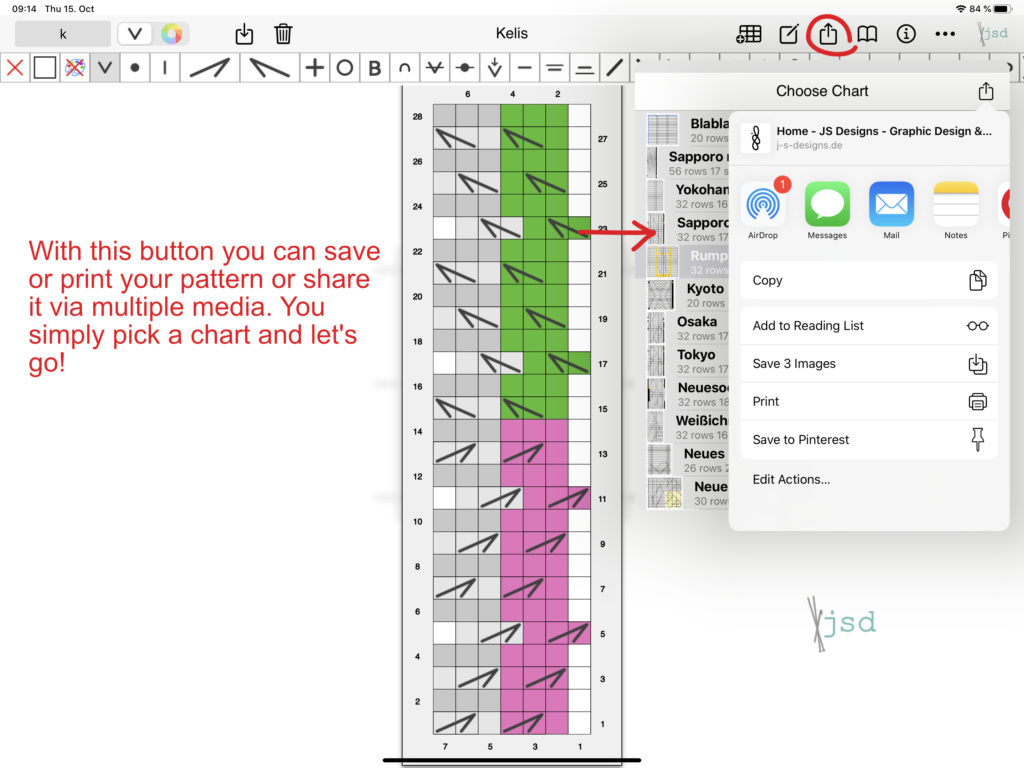 When your chart is finished you can save it here, print it or share it via several media.
Do you have any other question? Email me