Golf & Games
Bingo Bango Bongo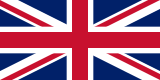 Also known as Bingle Bangle Bungle, the order in which the games are played is of great importance. There are 3 points to be awarded for each hole.
The points in Bingo Bango Bongo are awarded as follows:
Bingo: The player who places his ball first on the green receives one point. (Since in a par 3, the player who tee off first has an unfair advantage, there is no bingo point for par 3 holes)
Bango: A point is awarded to the player whose ball is closest to the hole once all balls are on the green.
Bongo: One point is awarded to the first player to hole his ball.
Bingo Bango Bongo is recommended as a good short game training for all levels.
You can play the game with big HCP differences in the flight and still have fun and excitement.

Auch als Bingle Bangle Bungle bezeichnet ist bei dieser Spielart die Einhaltung der Spielreihenfolge von großer Bedeutung. Es gibt bei jedem Loch 3 Punkte zu vergeben.
Die Punkte beim Bingo Bango Bongo werden wie folgt vergeben:
Bingo: Der Spieler der seinen Ball als erster auf dem Grün platziert erhält einen Punkt. (Da bei einem Par 3 derjenige, der als erster abschlägt einen unfairen Vorteil hat, gibt es bei den Par-3 Löchern keinen Bingo-Punkt)
Bango: Ein Punkt erhält der Spieler, dessen Ball am nächsten zum Loch liegt, sobald alle Bälle auf dem Grün liegen.
Bongo: Und einen Punkt erhält der Spieler, der als erster seinen Ball einlocht.
Bingo Bango Bongo ist als gutes Kurzspiel -Training für alle Spielstärken zu empfehlen.
Das Spiel kann man auch mit großen HCP-Unterschieden im Flight spielen und trotzdem Spass und Spannung dabei haben